Meet the Team
Children's Dental Team in Yuma, AZ
---
The entire Yuma Dentistry 4 Kids team is passionate about ensuring your child has a great trip to the dentist. Everyone from the doctors to the administrative team works hard to make sure you and your child leave with a great big smile.
Nothing would make our entire team happier than to show you why our patients give us 4.9 stars on Google.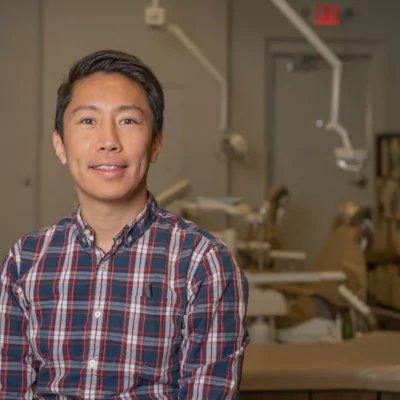 Charles Lin, DMD
Charles Lin, DMD - Dentist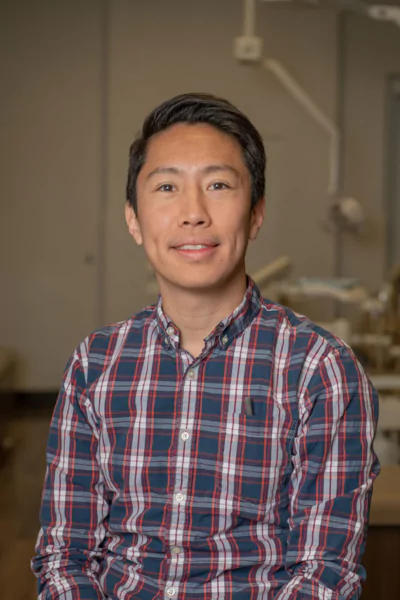 Dr. Charles Lin  has traveled a long way to get to Yuma. He was born in Taiwan. He attended the University of San Diego in California where he received a Bachelor of Science in Animal Physiology and Neuroscience. As if that wasn't enough, he also minored in Psychology.
After his undergrad, Dr. Lin spent some time working as a dental assistant. He loved the hands-on experience of working with patients, and realized dentistry was his passion. He decided to go become a dentist.
He went to dental school at Midwestern University in Arizona where he received his DMD in 2014. After practicing family dentistry for a few years, Dr. Lin realized he really enjoyed working with kids. He hasn't looked back since he joined the practice and is now the managing dentist for Yuma Dentistry 4 Kids.
He is an active member of the American Dental Association and the Arizona Dental Association.
On the Tube Dr. Lin loves Friends. Try stumping him with some trivia.
Favorite AZ Destination He feels blessed that one of the 7 Natural Wonders of the World is right here in Arizona - The Grand Canyon.
Favorite Meal Dr. Lin loves Japanese cooking.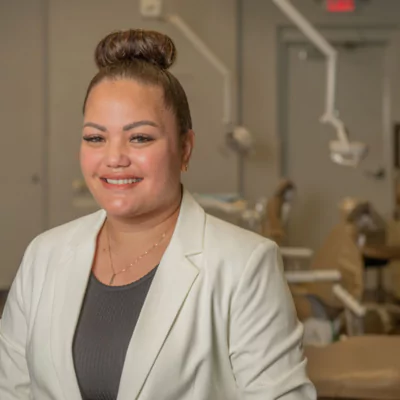 Marilyn Tago, DDS
Marilyn Tago, DDS - Pediatric Dentist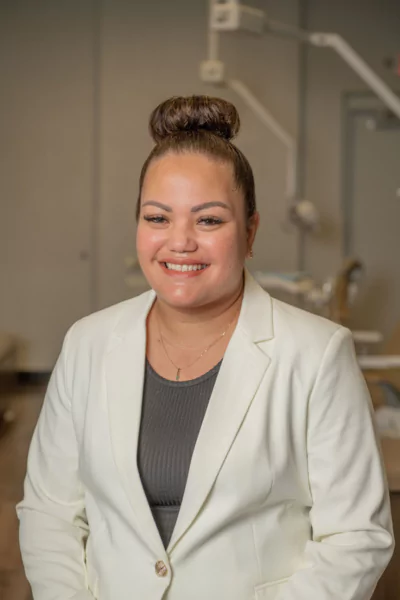 Dr. Marilyn Tago  grew up in American Samoa in the South Pacific. She feels right at home being at a busy office like Yuma Dentistry 4 Kids having come from a family of 7 plus a ton of cousins.
Dr. Tago moved to the United States to attend college at Union College in Lincoln, Nebraska. She excelled there majoring in both Psychology and Biomedical Science. After graduation she worked as a social worker in Child Protective Services.
She knew she liked helping kids, but decided that being a kids dentist was her calling, She went on to earn her DDS at Loma Linda University in California.
Dr. Tago enjoys being a dentist at a practice that focuses on kids. "Kids bring me joy. Their enthusiasm is contagious. Fear of the dentist is learned and can easily be explained and calmed through compassion and communication." She enjoys being able to help parents teach their kids how to have a lifetime of great oral hygiene habits.
She is an active member of the American Dental Association and the American Academy of Pediatric Dentistry.
Giving Back She has travelled to fun places like Fiji to provide dental care to the less fortunate and plans to do more mission trips in the future.
Favorite Quote Attitude is a little thing that makes a big difference.
2nd Generation Dentist Dr. Tago grew up watching her dad be a dentist.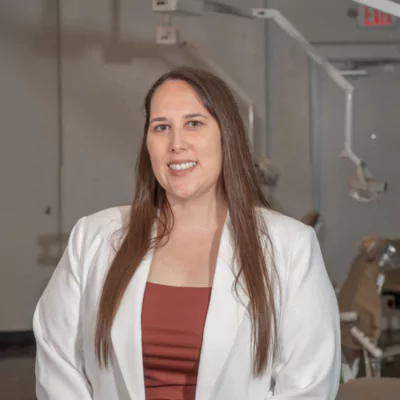 Samantha Crawford, DMD
Samantha Crawford, DMD - Dentist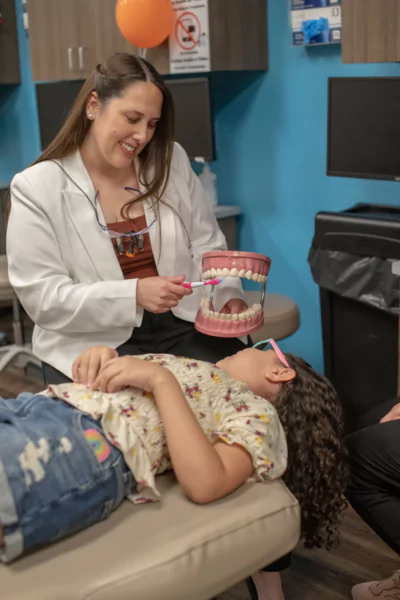 Dr. Samantha Crawford knew she wanted to be a dentist when she broke her tooth at the age of 7. She was fascinated at how the dentist was able to restore her smile. She decided at that young age that she wanted to help keep people smiling.
She attended the University of Houston and earned her BS in Mathematics Magna Cum Laude. Then to complete her dream she entered Midwestern University and graduated with her DMD. She was now able to start helping people, one smile at a time.
Dr. Crawford chose to work with kids because she likes being able to start making a difference from the start of their dental health journey. Children have so much potential to have healthy teeth and gums when they are provided guidance from an early age.
Dr. Crawford is a member of the American Dental Association.
Secret Skill She is an amazing home cook. The big decision is should she be on Master Chef or The Great British Baking Show?
Boots Required Dr. Crawford is an avid hiker. She loves all the great hiking trails in Arizona.
Pet Lover Dr. Crawford has two dogs, an Australian Shepherd/Gold Retriever and an English Black Lab. She also has a cat.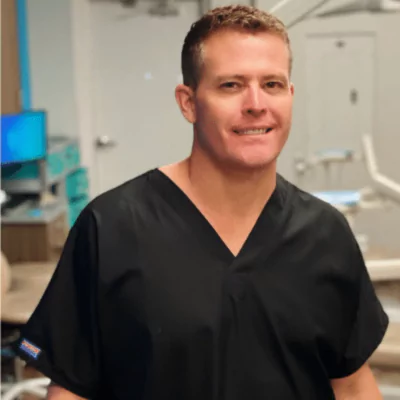 Lincoln Pace, DDS
Lincoln Pace, DDS - Dentist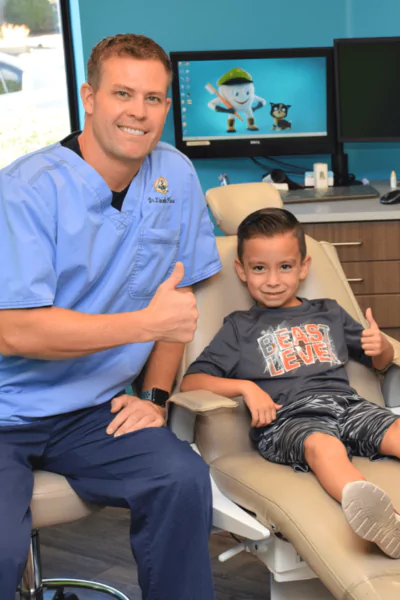 Dr. Lincoln Pace was born and raised in Arizona. He decided he wanted a change of pace from Arizona and headed to Hattiesburg, MS for college. He received his B.S. in Biology from the University of Southern Mississippi.
Dr. Pace knew he wanted to be a dentist and continued his education at the prestigious University of Southern California School of Dentistry, receiving his DDS.
After school he started doing general dentistry but quickly found he enjoyed working with kids best. He likes how kids are fun and usually excited for their dental appointments. And for those kids that are scared, he works hard to help ease their anxiety and turn it into a positive experience.
Dr. Pace is a member of the American Dental Association and Arizona Dental Association.
Favorite Dish Italian. Love all different Italian dishes. Especially pizza.
Home Zoo There are 3 dogs and two fish in the Pace household.
Leisure Time When away from the office, Dr. Pace enjoys golfing. Though on some days, the amount of relaxation is debatable.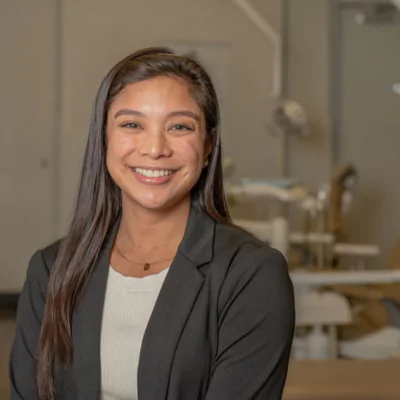 Isabel-Guzman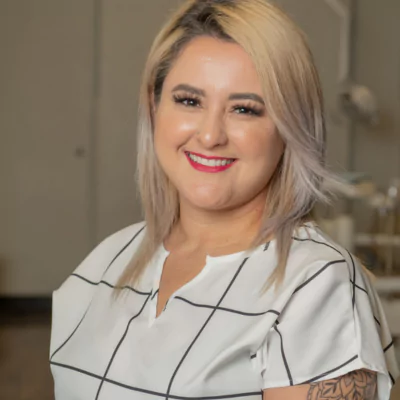 Deisy Hernandez
---